产品描述
X v4.0.1 官方版本更新日志:
X Theme 4.0.1 – Notes
JUNE 2, 2015
It has been an exciting couple of days since our v4.0.0 release of X and Cornerstone, our brand new, shiny, frontend page builder! We are already receiving some tremendous feedback from our users and we are looking forward to incorporating items that we feel will work to improve the overall experience in the plugin. So far the fastest update we've heard of is someone building their homepage in Cornerstone in a little over an hour with no prior use of the tool. Wow!
Regarding Visual Composer integration, we would like to make things abundantly clear: our users can rest assured that there will be no timeframe on "migrating" away from Visual Composer and can continue to utilize the plugin as they always have. Users have the choice between completely native Visual Composer now, along with our custom integration or Cornerstone. As stated previously, we will continue to provide patches to Visual Composer for stability and security; however, we encourage all customers to switch over to Cornerstone (especially for all new sites) as there are many exciting new options and features, with many more in development! Ultimately, the most important thing to us is stability for our users, and we apologize for any confusion that might have been caused by our previous communication.
We ran into some conflicts with third-party plugins using less than desireable CSS selectors that were colliding with our ravamped Font Awesome output system, so we've gone ahead and made a minor revision to how that is implemented. In the v4.0.0 notes we discussed this at length and the method of using data attributes to output icons. Going forward, that data attribute has been renamed to data-x-icon to help avoid problems like this. The previous notes will be appended to reflect this as well. While this change originates from Cornerstone and the shortcode output for icons, many icons are implemented throughout the theme that take advantage of this output scheme, so we have updated numerous templates within the theme to reflect this alteration.
Additionally, we're including a few fixes to some minor items that were missed during the migration from X – Shortcodes to Cornerstone and how it relates to the theme. Specifically, we've updated our Visual Composer templates for rows and columns so that our JavaScript API parameters are mapped to them correctly, ensuring that features such as the column fade-in effects and background options for rows work properly.
友情提示: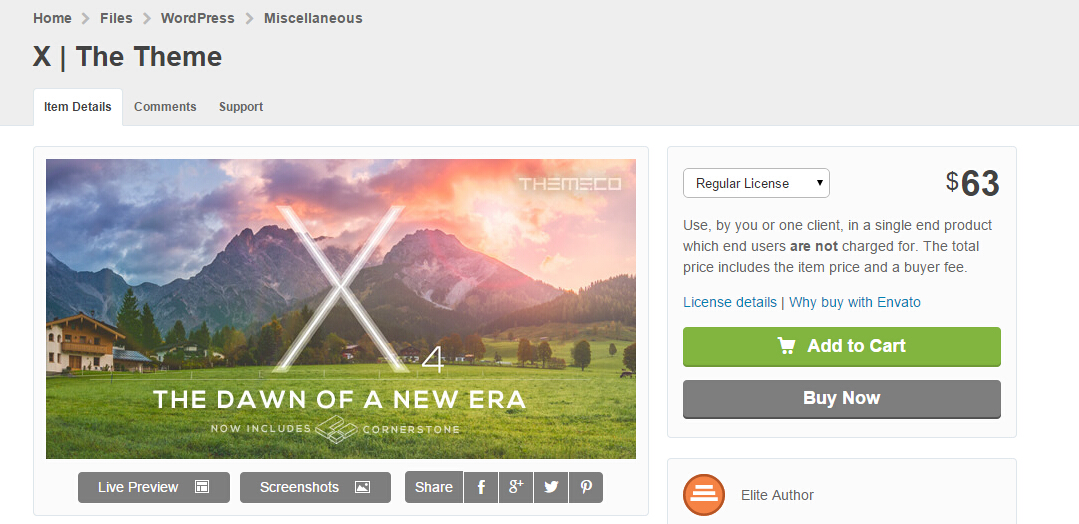 63刀的强悍主题,看演示就知道了。